Featured web project: Woodland Hills Church
Featured Case Study: Woodland Hills Church
How do you organize and present thousands of sermons and hundreds of classes, events & volunteer opportunities in a simple, easy-to-navigate interface?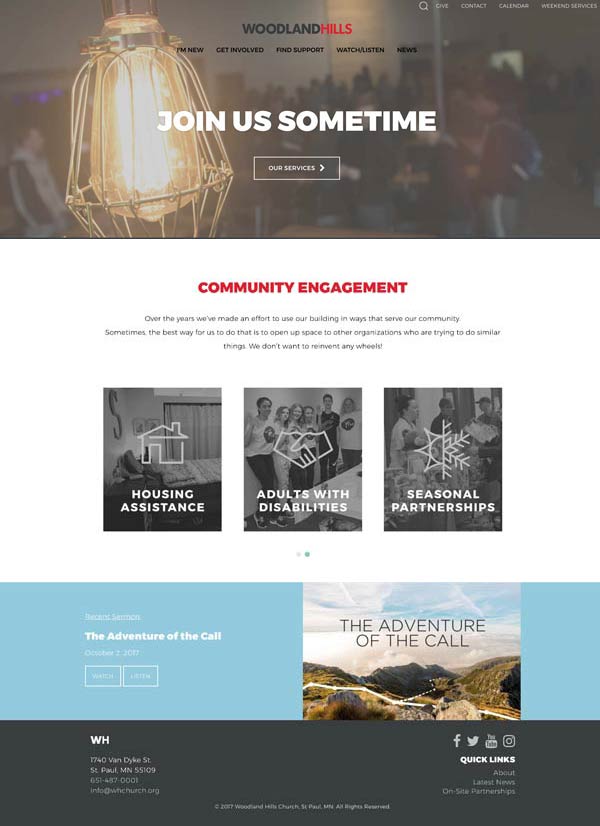 A new look for a large church
Completed last fall, this large church reachers around 3000 in-person members and tens of thousands of podrishioners each week. Their previous website was old and very difficult to navigate, and even harder for the staff to update.
We completely revamped the site and focused on usability for both users and staff. With custom post types to neatly organize and manage many different types of content like sermons, classes, volunteer opportunities, events and more, and allow users to search and filter to find exactly what they want.
Click the arrows to view some of the features built into this website.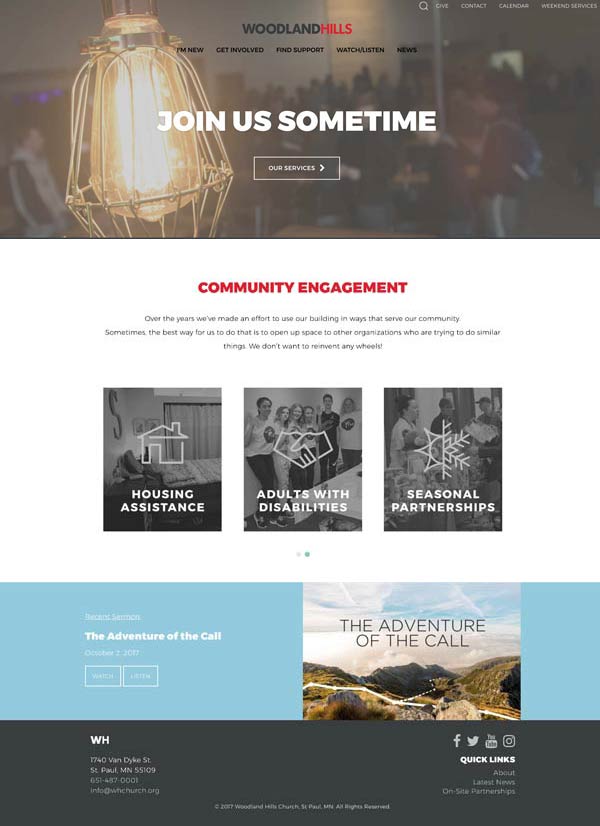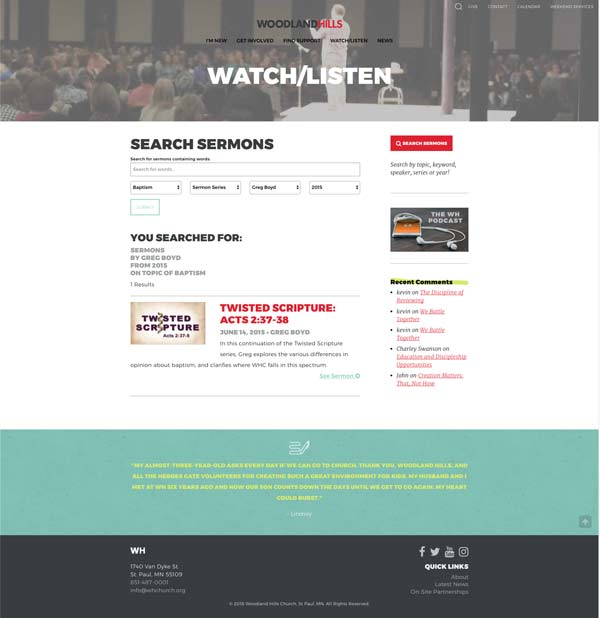 Search Sermons
With thousands of sermons spanning 25 years archived on the site, we created a powerful way to search sermons by keyword, topic, speaker, date, or sermon series.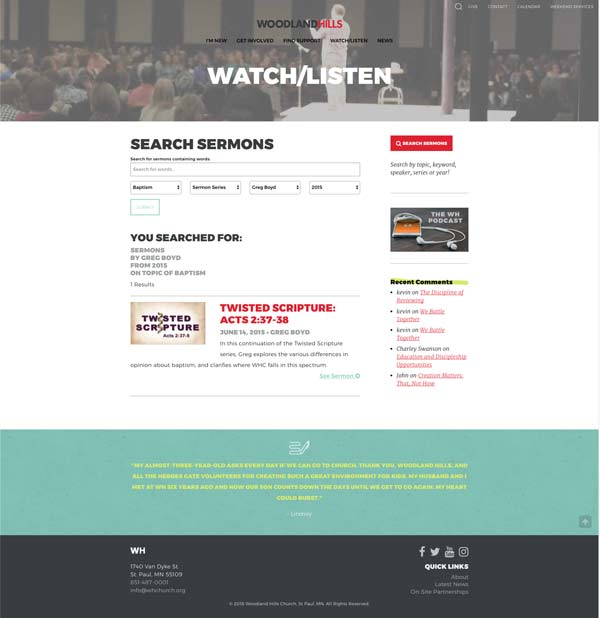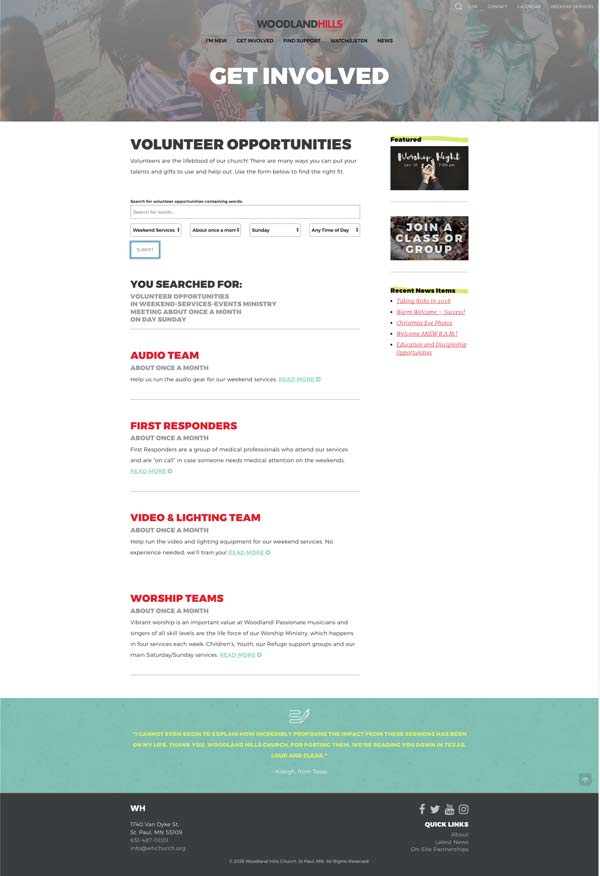 Search Volunteer Opportunities
Woodland Hills is a very large church with several dozen ministries and volunteer positions, so users needed a way to easily find a volunteer opportunity that matches their interest, gifts, and availability. We created a search/filter form that allows people to find the best match for them.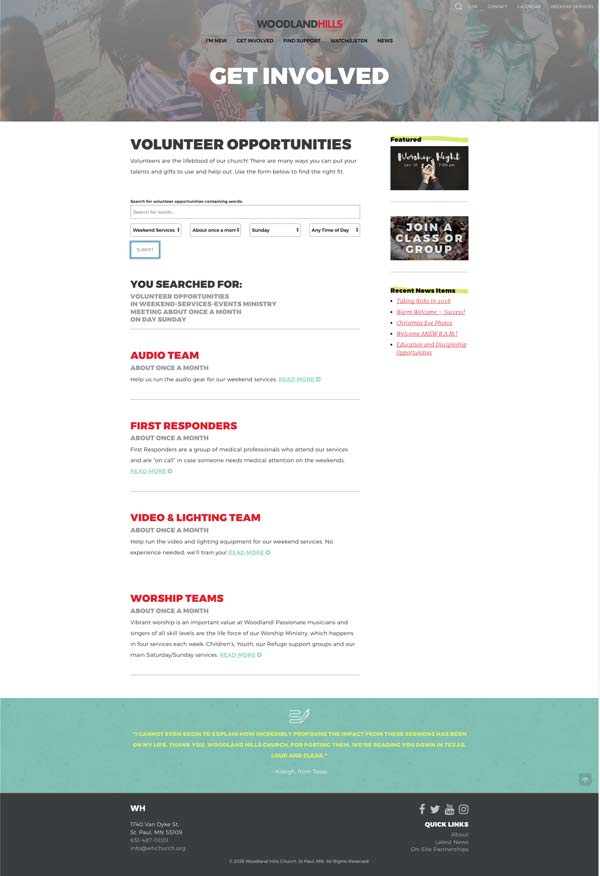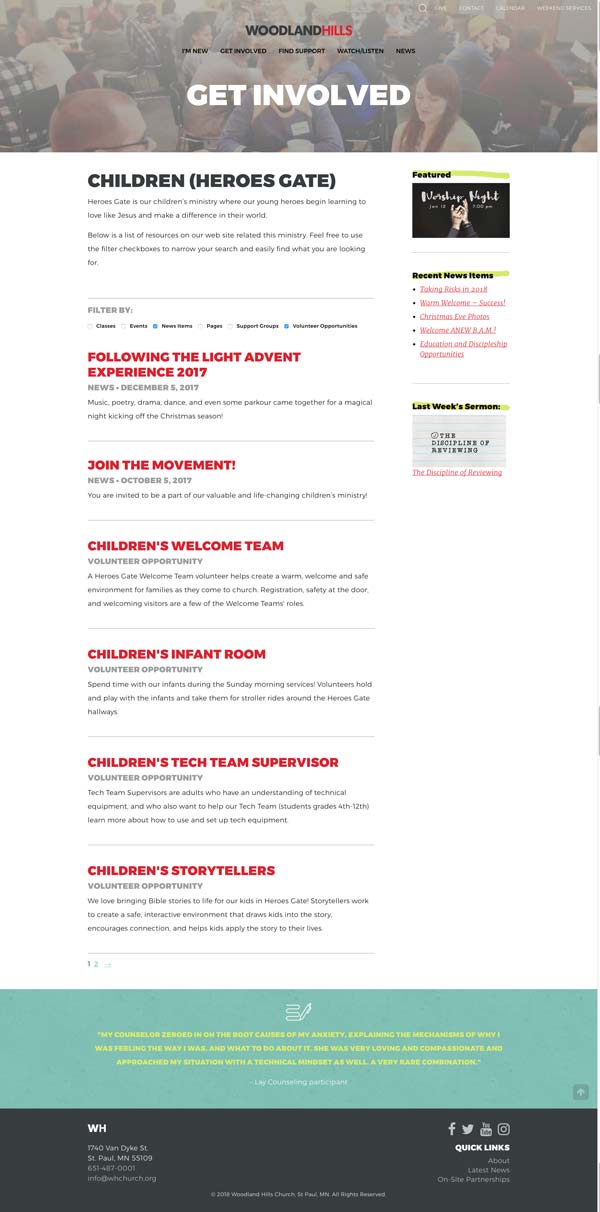 Filter all available Classes, Volunteer Opportunities, Blog Posts, and Events
With a full calendar and a dozen+ ministries that people can get involved in, trying to get involved at a church this size could quickly become overwhelming. So we created an easy way to search & filter all available classes, volunteer opportunities, support groups, blog posts and upcoming events, for each ministry.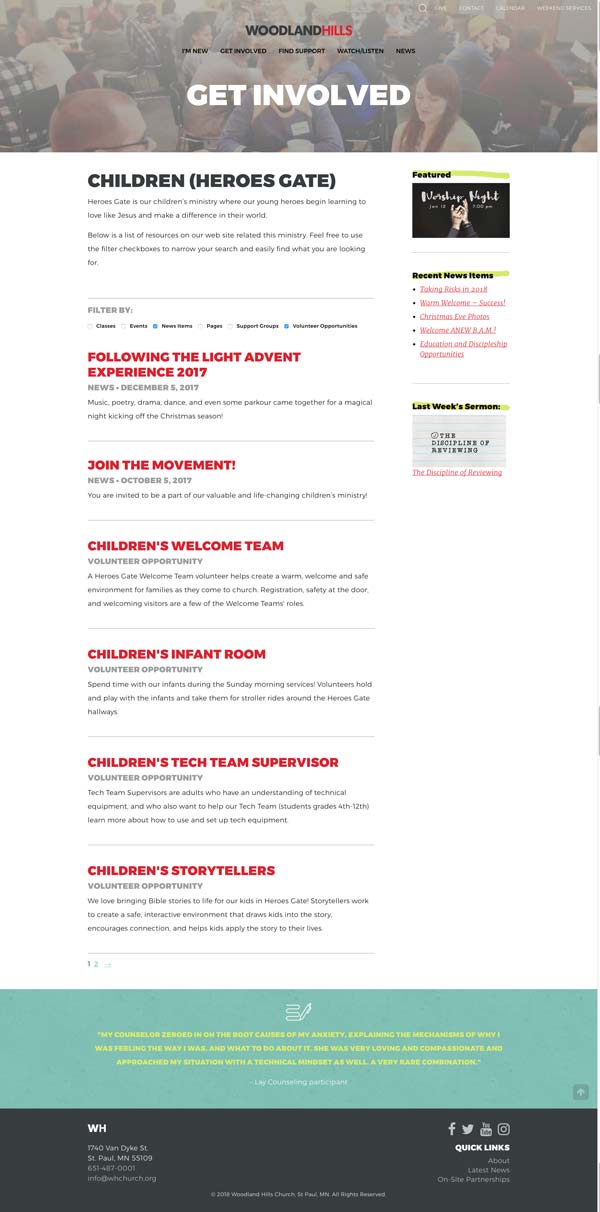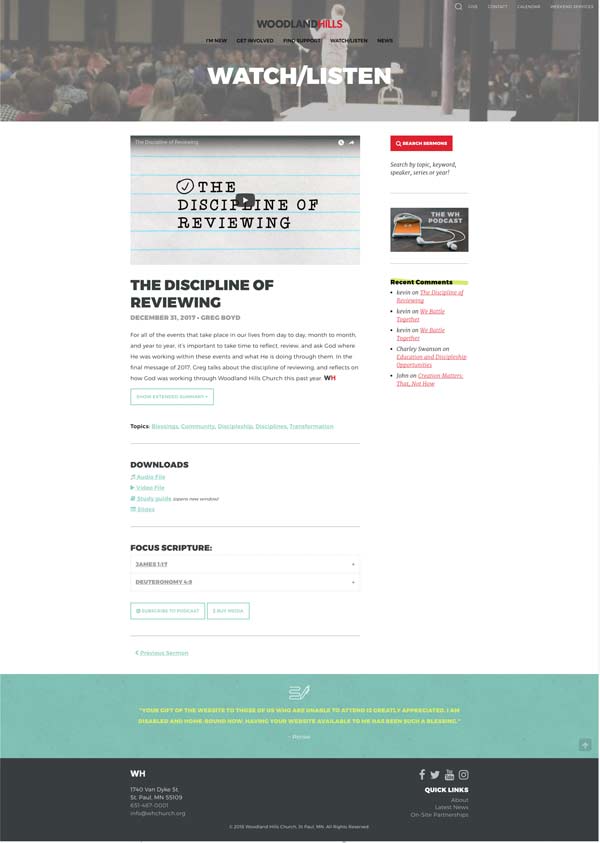 Watch/Listen to Sermons
Users can watch each sermon, read an extended summary, download a study guide or sermon slides, and discuss with others.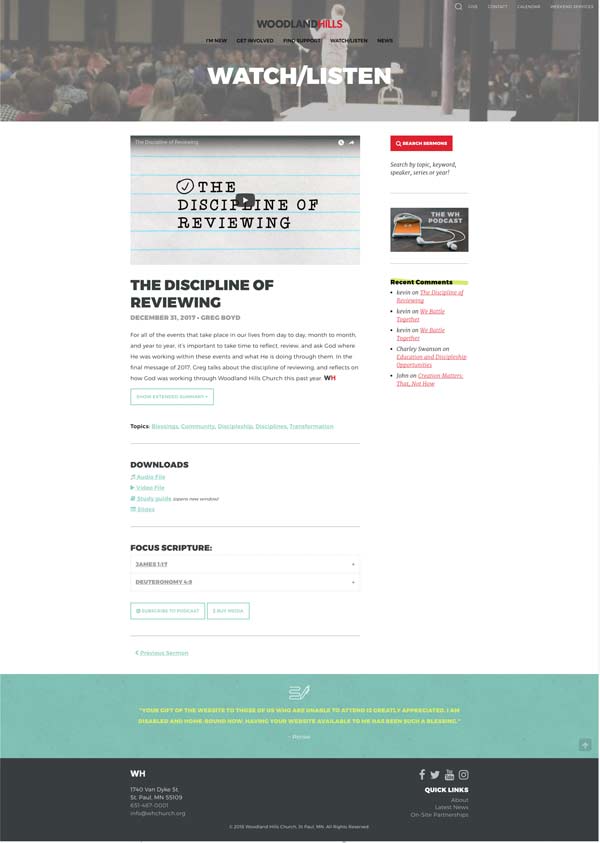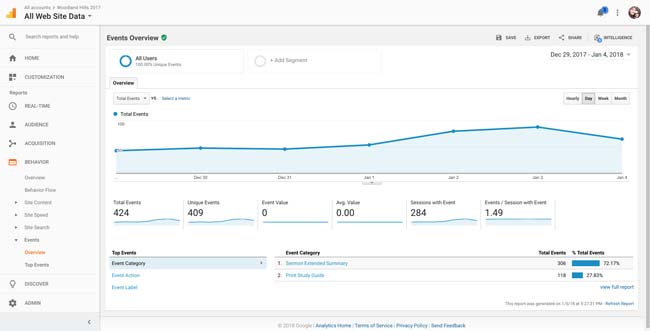 Measure user interaction
The church needed a way to track whether or not people were actually reading the extended summaries for each sermon (which relies heavily on volunteers) so each button click on the watch-sermon page is tracked as an event in Google Analytics. This allowed the client to see that 72% of users were clicking on the extended summary, and 28% were printing the study guide.